Ιστορική Αναδρομή
CYPRUS - Milestones in Oncology
Written by G. Christodoulides and N. Katodritis
1937
Radium needles were used at the Nicosia General Hospital for intraoperative applications. The radium needles were stored in a 30m deep hole drilled in the grounds of the Nicosia General Hospital, and raised by rope in a bucket. The first patient treated was a 9 year old girl from Famagusta for Gingiva Hyperplasia.
1956
The first Deep X-Ray Therapy Unit ( Siemens) was installed in a private Radiology practice of Dr. Pavlides in Limassol, offering external radiotherapy with operating voltage in the range 50 to 200 kV.
1965
The first Radiotherapy Department was established at the Nicosia General Hospital and offered radiation treatments with a Cobalt-60 unit (Picker 1900 curie source). Dr. D. Souliotis, was the first Radiation Oncologist in Cyprus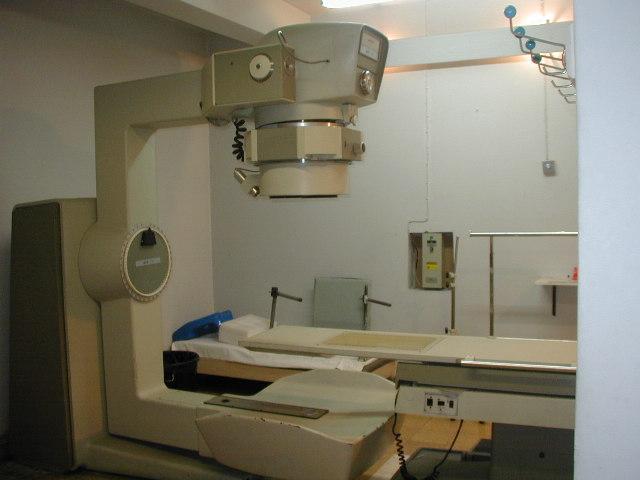 1969
The first Medical Physics department in Cyprus was established by Dr A. Costeas (Ph.D. in Biophysics) at the Nicosia General Hospital in 1969. The first two M.Sc. level medical physicists, Mrs. M. Angelidou and Mr. G. Christodoulides, joined this Department.
1971
Establishment of Cyprus Anticancer Society, a non-government, non-profitable volunteer organization offering palliative care services.
1972 - 1998
A manual Afterloading Brachytherapy system, with Caesium-137 sources, started being used for intracavitary applications for gynecological cancer at the Makarios III Hospital in Nicosia
1973
A mould room was built and Mr S. Constantas was appointed as mould room technician. Immobilisation shells, wax moulds and prosthesis were individually made.
1975 - 2002
A second Cobalt-60 unit ( Theratron 7200 curie activity ) was installed.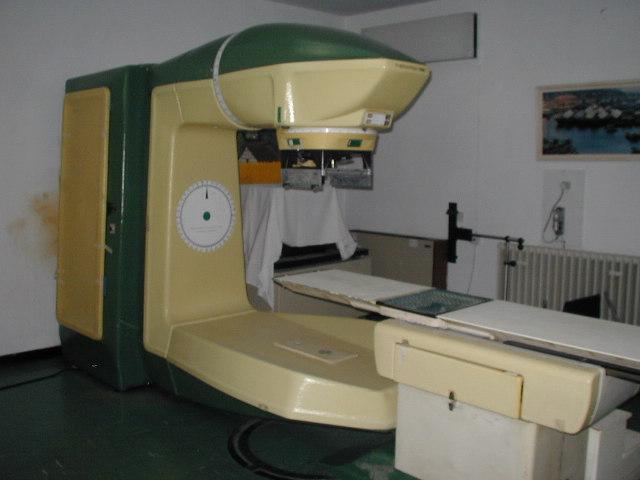 1976
Anticancer Society operated the hospice "Arodaphnousa", offering palliative services for in-patients.
1985 - 1995
Dr. H. Soteriou, Clinical Oncologist, created a private Radiotherapy Centre with a Cobalt-60 unit (Shimadzu 3500 curie source). This was operated until the end of 1995.
1986
Establishment of Pancyprian Society of Cancer Patients and Friends, "PASYKAF", non-government, a non-profitable volunteer organization, offering mainly home care palliative services.
1988
Dr A. Adamou was appointed as the first Medical Oncologist in Clinical Oncology Department at Nicosia General Hospital.
1990
The Cyprus Anticancer Society donated a Multidata 2D Treatment Planning system. The time consuming treatment plans that were done by hand were done and optimized by the computerized 2D system, from this time on.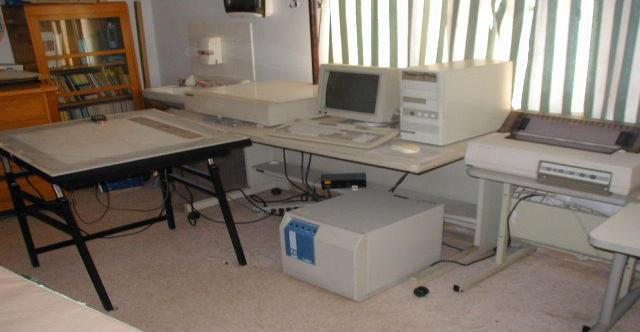 1992 – 2002
The old Cobalt-60 unit was replaced with an ATC unit 3500 curie activity source.
1993
Treatments with radioactive Iodine -131 were offered at a specially designed room at a private clinic in Nicosia.
1995
The Superficial X-Ray unit was replaced, with a new Pantak unit offering radiation treatments with generating voltage between 50 to 225 kV.
1996 – 1998
A Siemens Stabilipan 300 X-Ray unit was operated by Dr. N. Katodritis, Radiation Oncologist, privately in Limassol, offering mainly superficial radiotherapy treatments.
2002
Establishment of the Cyprus Oncology Society, a scientific body for Oncologists.
September 1998
Bank of Cyprus Oncology Centre (BOCOC) started operations in Nicosia, offering both medical and radiation oncology services. Installation of high tech radiotherapy equipment such as 2 Linear Accelerators (LINAC), HDR Brachytherapy and 3D Treatment Planning system.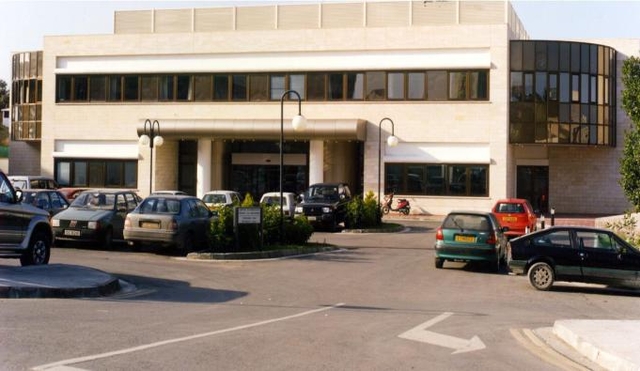 2000
First time in Cyprus cancer site specialties were established at BOCOC.
2000
Establishment of Europa Dona Cyprus, member of the European Organization Europa Dona, an advocacy movement for the fight against breast cancer.
2005
The first Multidisciplinary Team Conference (MDT) concerning "Lung and Thoracic Malignancies" was established at BOCOC. MDT's were gradually expanded to all main cancer sites.
2007
BOCOC as first hospital in Cyprus and Greece was accredited by the audit organization HQS.
2007
Establishment of Europa UOMO Cyprus, member of the European Organization Europa UOMO, an advocacy movement for the fight against prostate cancer.
2009
The 3rd LINAC was installed at BOCOC.
2010
The Council of Ministers has appointed a National Committee against Cancer in order to prepare a National Strategy against Cancer.
2011
Intensity Modulated Radiation Therapy (IMRT) technique was used firstly for prostate cancer. IMRT was gradually applied to all anatomical regions.
October 2017 German Oncology Centre (GOC) started operations in Limassol, offering both medical and radiation oncology services. Installation of high tech equipment such as 2 Linear Accelerators, HDR-Brachytherapy, advanced Treatment Planning system, in house MRI and PET/CT scan.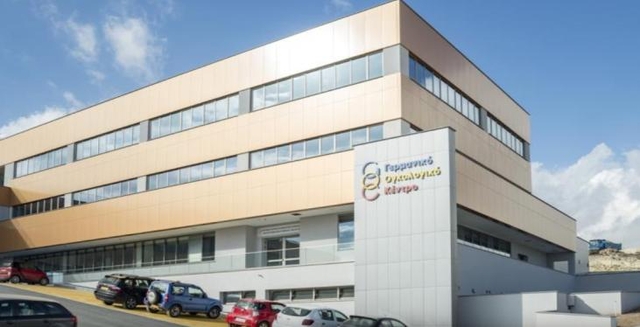 2017
Stereotactic Body Radiotherapy (SBRT) was offered at GOC.

ΙΣΤΟΡΙΚΗ ΑΝΑΔΡΟΜΗ305.31 KB